Financing Your Ford Vehicle Has Never Been Easier!
One of the best things about the modern automotive shopping experience is that financing has become much easier, and much more efficient!
So you have chosen the Ford model you love, and you have taken it out on a test drive. You have done your research, and you are confident that this is the vehicle you want to purchase. That is when you know you are ready to take the next step and meet with our financing team!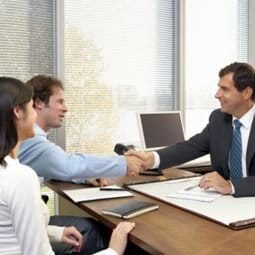 Details, Questions, and Bottom Lines
You will undoubtedly have a plethora of questions during the financing process -- this is normal. There are a lot of small details which all work together when creating your payment plan, and we want you to feel comfortable during that process. Therefore, never be afraid to ask questions, or request for us to clarify any information.
During the financing process we will discuss the benefits of leasing and buying (and help you figure out which one is best for you), help you through the process of getting an auto loan, and go over the paperwork with you so you understand the details contained within it.
The bottom line is that our team is filled with experts who know what they're doing, and are incredibly helpful. If you have any questions, concerns, or comments they will be happy to help!
Visit Us Today to Learn More!
If you would like to learn more about financing, or about our selection of Ford vehicles, we invite you to visit us at Team Ford Lincoln Inc., located in Denison, IA. Our team is here to assist you with all of your automotive needs, from purchasing to servicing.
We proudly serve drivers all throughout Denison, IA; Ida Grove, Mapleton, IA; Manning, IA; and Dunlap, IA.