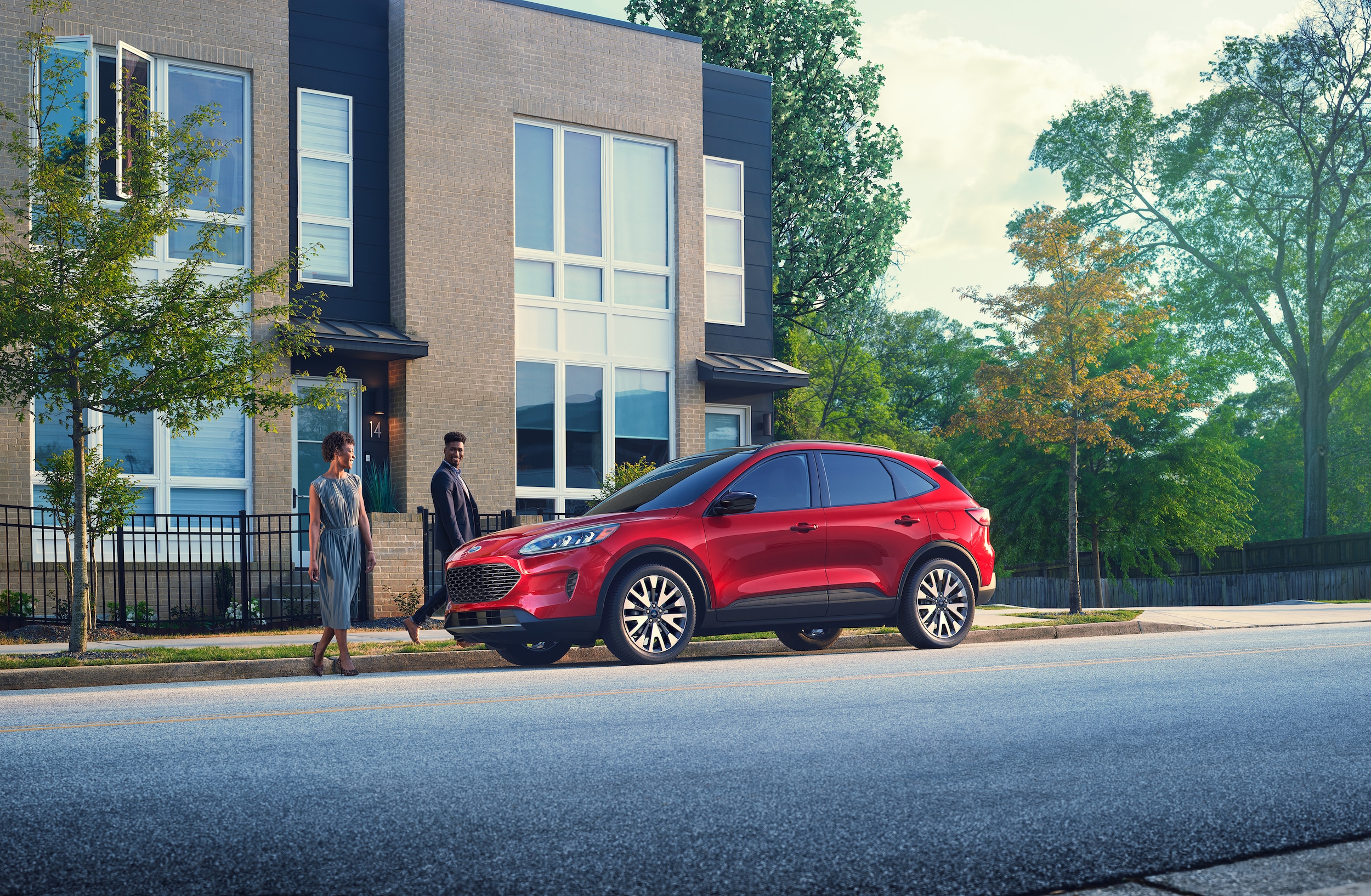 ​The 2020 Ford Escape is more than just a vessel for the room for up to five. The 2020 Escape has been completely redesigned for your busy and exciting lifestyle. From Ida Grove to Mapleton, you'll be making a bold statement that won't go unnoticed. Everything from the interior to the gorgeous exterior will get you excited about this new model. You won't have to make a decision between power and efficiency or practicality for adventure. This is the new Ford model you've been waiting for. To learn more continue reading.
Technology
With 2020 right around the corner, it's expected that Ford would fill their new models with state-of-the-art technology, and they delivered beyond expectation. The 2020 Escape comes equipped with a large range of available technologies that keep you aware of your surrounds, entertained, and safe. There are the standard features included in Ford Co-Pilot360™ that look out for your blind spot, can brake for you, and allow you to slow down quicker than ever before. No matter how crowded the roads from Manning to Dunlap IA get you'll have the tools to maneuver with confidence and peace of mind.
Capability
The 2020 Ford Escape is ready when you are. With the use of the available All-Wheel Drive Disconnect and standard Selectable Drive modes, you'll be taking on an adventure like never before. The time is now to start exploring and channeling your inner love for adrenaline, and what better way to do so than in a Ford model that was designed to do the same.
Convenience
While fun to drive the 2020 Escape is also helpful when you need it. There has been added cargo space for effortless loading up, as well as best-in-class second-row legroom, so no matter where you sit, you'll enjoy every movement of your adventure.
The 2020 Ford Escape is now for sale, and we couldn't be more excited to get you set up with a test drive.